Jump in to the party zone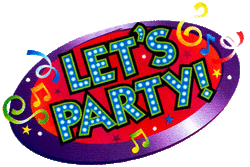 Our parties offer a fun, active, adrenaline- pumping adventure for the children. We will make the experience great for you and your guests and deliver the Best Party in Town!

---
---
Our parties are full of bouncing, sliding, jumping, obstacles, Arcades with prizes, music and more.
Suitable for all ages!

With inflatables, a variety of arcade games (with prizes), toddler area, concessions and private party rooms, - you can sit back, relax and enjoy the party while we do all the work.

Our facility offers (3) party packages for birthdays, team outings and family reunions. We can accommodate small, med, and large groups.

Our party packages cover all your party needs, including:

- Admission for all kids (adults free)
- 2 hours in a private, climate controlled, party room.
- set-up and clean-up,
- A certified party host
- Drinks, Ice, Paper Plates, Cups, Tablecloths and Utensils.

We can accommodate up to 24 kids per party (more for private parties)
If your party exceeds 24 kids, Please contact our facility for further options.

YES, we do allow you to bring in your own food, and or birthday cake for
"booked" parties only.

All other outside food and drink is not allowed.

Reserve your party with us today by calling our facility, Or by choosing one of the packages below.
---
#1 Small Package

Up to 10 Kids
(Adults Free)



---

#2 Medium Package

Up to 16 Kids
(Adults Free)



---

#3 Large Package

Up to 24 Kids
(Adults Free)



---

#4 Private Party


Full Access
Closed to the public


---
---
Parents will be responsible for extra fees that acquire due to
more kids attending the party than what is included in your package. ($5 per child)

Socks must be worn at all times.

---